What does the platelet-rich plasma treatment consist on?
The platelet-rich plasma treatment is used to improve the look of the aging sings on the skin and for those who have acne marks. It is used to give our look freshness and smoothness where we apply this treatment on.
This treatment is carried out by small infiltrations or mesotherapy. The plasma is obtained from the blood of the patient. Firstly, we extract the blood through a process of centrifugation to separate the cells until we get the necessary amount of plasma and it will depend on the magnitude of the area we will treat. Once this is obtained the plasma is infiltrated in small injections in the area we want to deal with.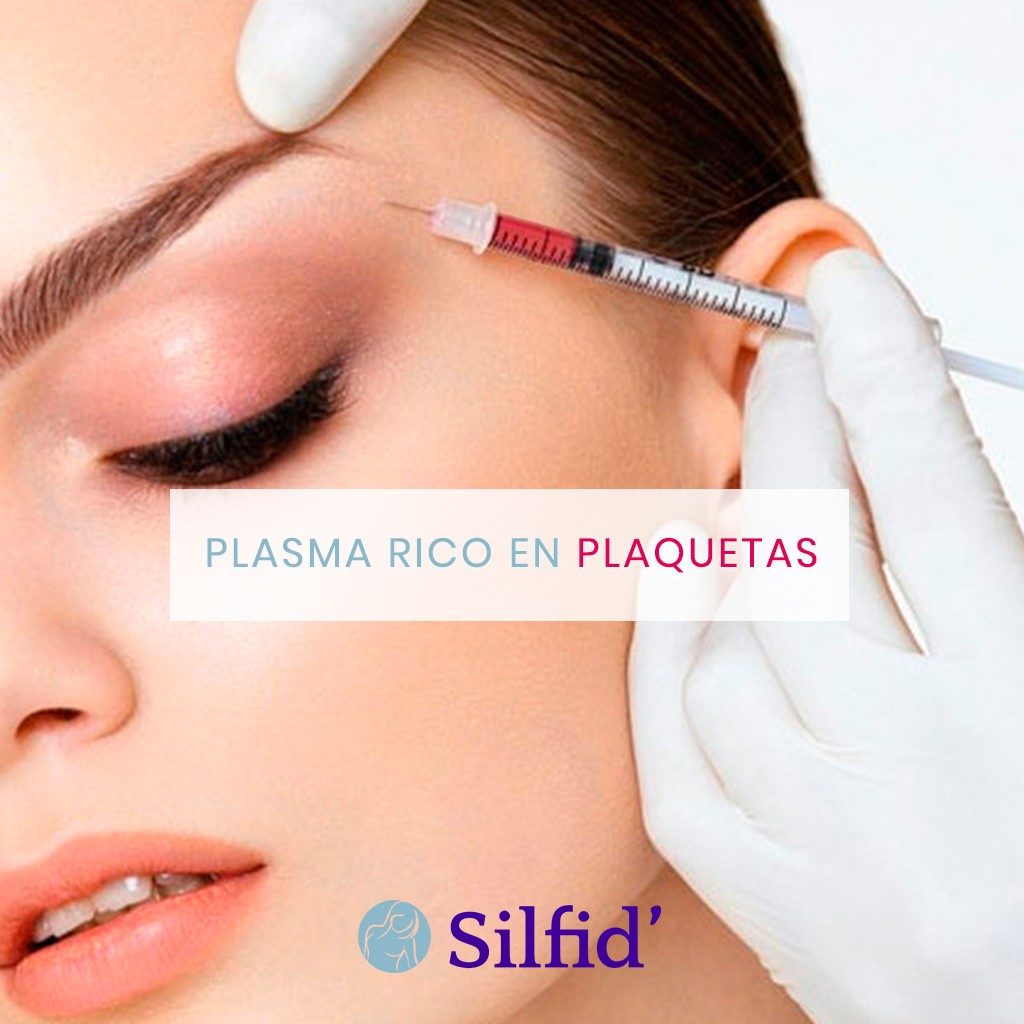 This treatment is used in trauma injuries both in hard tissues and tedious areas. It improves the skin look as it restores from inside out and has many benefits, regenerating the outer skin layers. As anti aging treatment we get fantastic results as it regenerates naturally the skin cells.
How does the platelet-rich plasma treatment act?
There are many benefits for the skin as it directly acts on it by activating and improving the cutaneous functions. It produces a stimulation on the collagen and elastin production, achieving a smooth and better look. The platelets activate from the inside the cell regeneration. In addition, the patient's plasma will never be rejected or produce allergies. The skin gets a better look as it increases its thickness and its light as well as the skin tone. It helps reducing the line expressions and fine wrinkles. It acts by renovating the skin cells, to sum up it restores the cutaneous vitality with a major elasticity and thickness.
Guideline of the platelet-rich plasma treatment.
The treatments has three stages:
Firstly we extract blood from the patient. The area is sanitized and we continue with the extraction. The extraction is done on the forearm with the use of an elastic band to help the extraction. This first stage lasts between 5 and 10 minutes.
Secondly, the centrifugation. The process of the sample centrifugation is done in our clinic. It lasts 10 minutes more or less, and this allows us to obtain the platelet-rich plasma.
Lastly, the application of the PRP. This is applied with small injections on the area we want to treat. The depth of the injections and the quantity will depend of the area and the patient's pathology.
Counter-indications of the platelet-rich plasma treatment.
The counter-indications and secondary effects are minimal. Due to the plasma is obtained from the patient's blood avoiding any allergies or rejections. Sometimes, small hematomes can be produced in the injection process and usually disappear between 3 and 5 days after the application, although it depends on the patient, the area and the treated pathology.